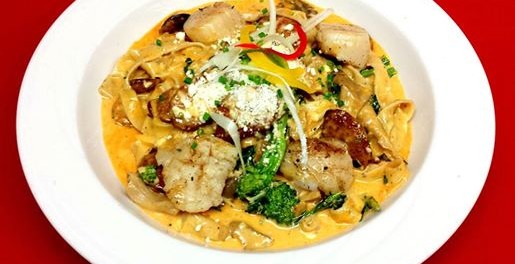 Olitas Specials this week includes a Wild boar rack chops,

Mesquite Grilled Alaskan Halibut

, and many more!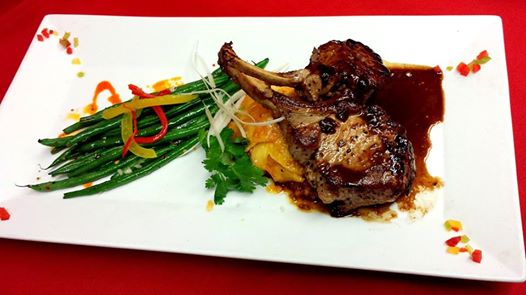 Wild boar rack chops with a sweet potato-chipotle gratin with Manchego cheese and green beans. Topped with a red wine sauce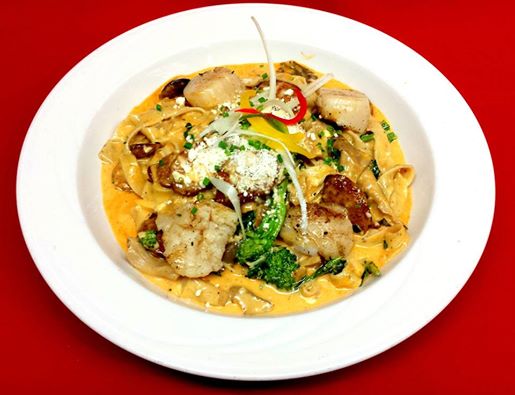 Fresh Black Pepper pasta with Grilled Scallops and Chorizo
Homemade black pepper pasta with chorizo, broccoli rabe , oyster mushrooms and cotija cheese in a puya chile cream sauce topped with grilled scallops.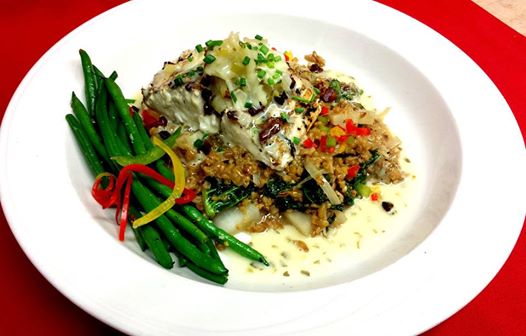 Mesquite Grilled Alaskan Halibut
Served atop a greenwheat freekeh risotto with rainbow kale and fresh sunchokes with Reggiano Parmessana cheese. Served with a grilled leek-wild boar bacon lime cilantro butter.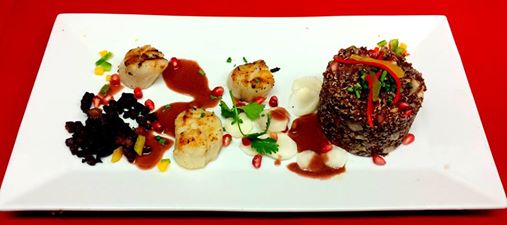 Red Quinoa and Grilled Scallop Salad
Red quinoa tossed with fresh sunchokes,peppers and pomegranate vinaigrette.
Served with grilled scallops and wild boar bacon.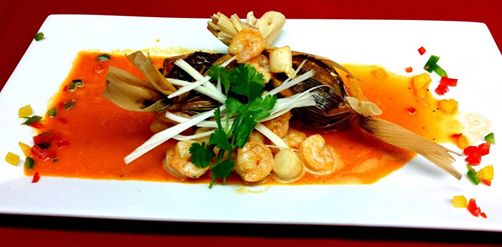 Huitlacoche infused Blue Corn Tamales with Shrimp and Bay Scallops
Blue corn and fresh corn tamales infused with the "Mexican corn truffle" Served in a puyu chili roasted garlic sauce with bay scallops and shrimp.
A little dessert special. Dulce de Leche Cake. A chocolate sour cream cake layered with ganache, mocha chocolate mousse, praline chocolate mousse and topped with dulce de leche.


Loin lamb chops with an heirloom Anasazi bean ragout, chick pea polenta and a sundried cherry and pinenut marmalade in a port wine reduction